Visiting Churchill Island in Phillip Island Nature Parks
Contents
Why Visit Churchill Island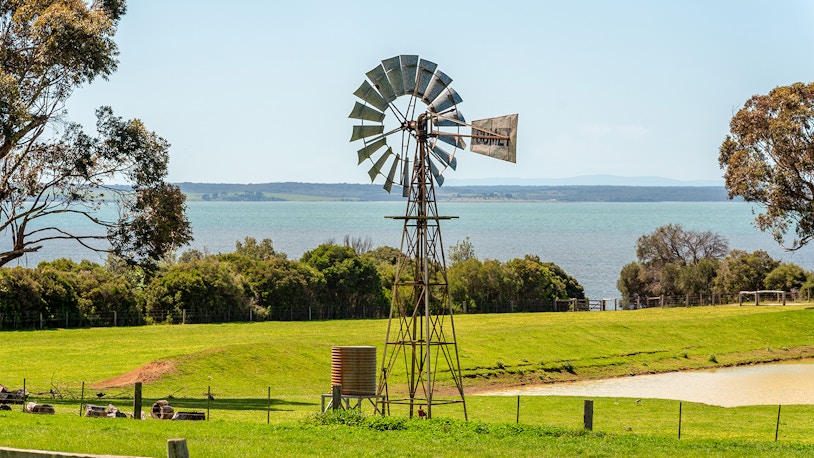 Experience a working heritage farm and learn about traditional farming practices.
Explore the historic Churchill Island homestead and its beautiful gardens.
Take a walk along the scenic coastline and enjoy the natural beauty of the island.
Learn about the history of the region and the island's significance to the local Indigenous community.
Enjoy a range of family-friendly activities, including animal feeding and farm tours.
Attend one of the island's regular events, such as markets, festivals, and workshops.
Take a break from the hustle and bustle of city life and enjoy the peaceful island setting.
Book Your Phillip Island Nature Park Tickets
Where is Churchill Island Located?
Address: 246 Samuel Amess Drive, Churchill Island, Newhaven, Victoria 3925, Australia
Getting There
By bus: You can take the V-line bus that operates from Southern Cross Station in Melbourne to Cowes on Phillip Island. From here, Churchill Island is a 20-min drive.
By car: We suggest that you either take a taxi or drive by yourself to Churchill Island as this is the best way to get around Phillip Island. It's a 90-min drive to Phillip Island from Melbourne, and another 10-min drive to reach Churchill Island.
Getting to Phillip Island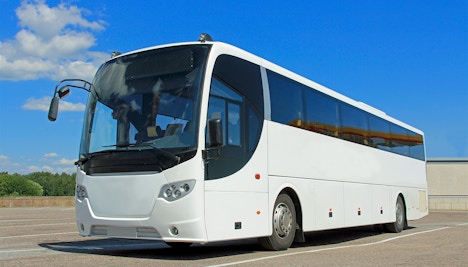 By Bus
To reach Churchill Island by bus, you can take the V/Line bus service from Melbourne to Phillip Island, which is the closest town to Churchill Island. From there, you can take the public bus operated by Phillip Island Bus Lines to Churchill Island. The bus stop at Newhaven is the closest to Churchill Island. From the bus stop, you can walk to the island, which is about 2.5 km away.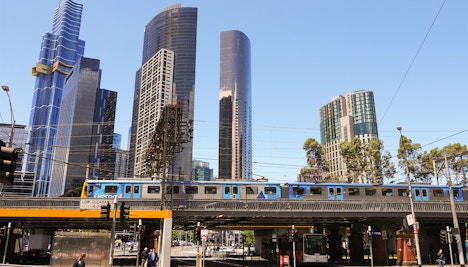 By Metro
There is no metro service to Churchill Island as it is a rural location. The closest metro station to Churchill Island is the Southern Cross Station in Melbourne. From there, you can take the V/Line train to either Dandenong or Cranbourne, and then transfer to the bus service to Phillip Island. Once you reach Phillip Island, you can take the public bus or a taxi to Churchill Island.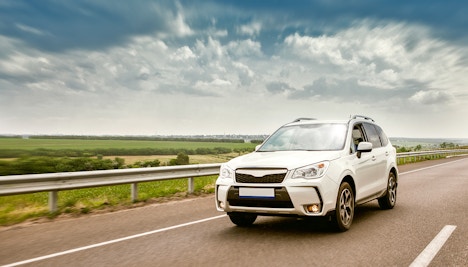 By Car
To reach Churchill Island by car from Melbourne, take the Monash Freeway (M1) to the Cranbourne exit. From there, follow the South Gippsland Highway (M420) to the Bass Highway (A420), which will take you to the bridge to Phillip Island. Cross the bridge and continue straight ahead until you reach the roundabout at the Newhaven township. Take the first exit onto Back Beach Road, and then turn left onto Samuel Amess Drive, which leads to Churchill Island. There is ample parking available on the island for visitors. The drive from Melbourne to Churchill Island takes approximately 2 hours, depending on traffic.
Best Time to Visit Churchill Island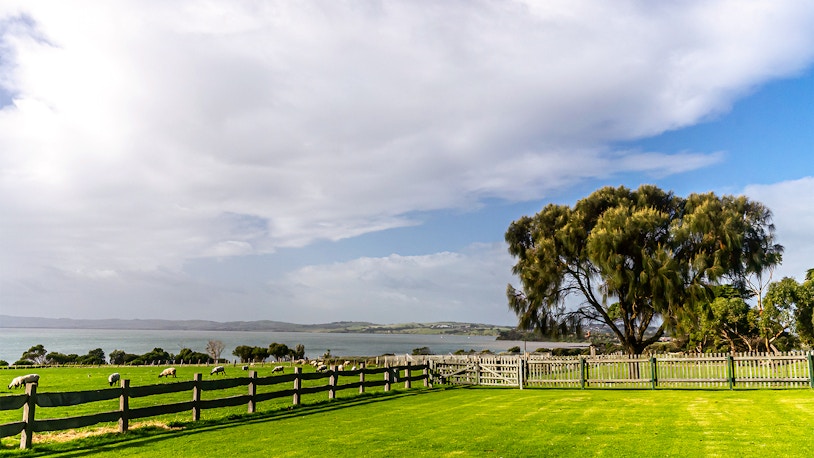 The best time to visit Churchill Island is during the spring and autumn months, from September to November and March to May, respectively. The weather is mild, and the island is less crowded during these times. However, the island is open year-round, and each season offers its unique charm and activities.
Churchill Island Highlights
Farmer's Market
The Churchill Island Farmers Market is a monthly market held on the fourth Saturday of every month. It offers visitors the opportunity to purchase fresh, locally produced fruits and vegetables, artisanal bread, honey, wine, and other products. The market also features live music and food trucks.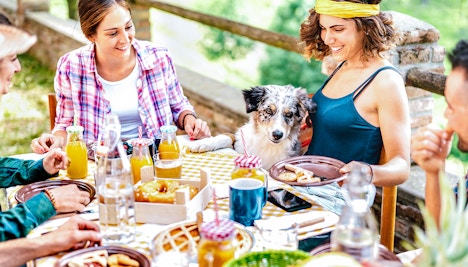 Cafe
The Churchill Island Cafe is located on the island and offers visitors a range of light meals, snacks, and drinks. The cafe uses locally sourced ingredients to create a menu that showcases the region's fresh produce. Visitors can enjoy their meals indoors or outdoors while taking in the scenic views.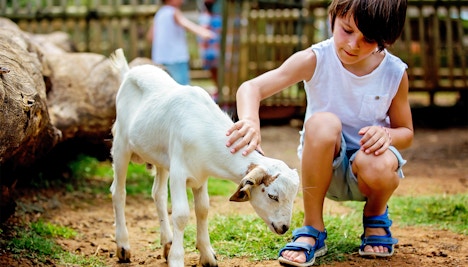 Animal Nursery
The Churchill Island Animal Nursery is a popular attraction that allows visitors to get up close and personal with a variety of farm animals, including lambs, goats, chickens, and more. Visitors can also feed and pet the animals, making it a fun experience for all ages.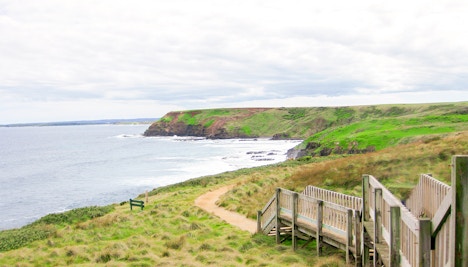 Walking Tracks
Churchill Island offers visitors a range of walking tracks, allowing them to explore the island's natural beauty and historical sites. The popular Amess Walk takes visitors on a loop around the island, passing by the island's wetlands, heritage gardens, and the historic Amess House.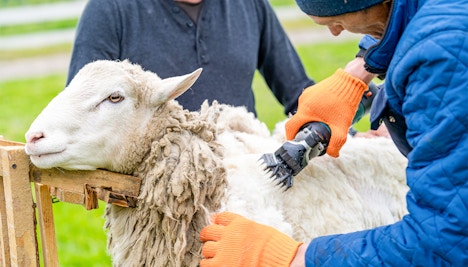 Daily Activities
Churchill Island offers a range of daily activities for visitors, including farm demonstrations, such as cow milking and sheep shearing, guided tours of the island's historic homestead and gardens, and wildlife shows at the animal nursery. Visitors can also enjoy picnicking, fishing, and beachcombing on the island.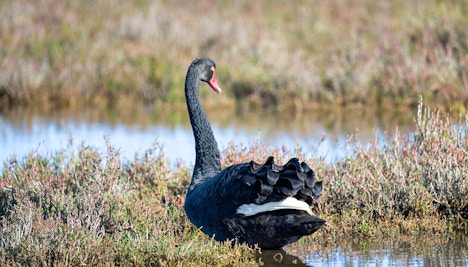 Bird-Watching
Churchill Island is a haven for birdwatchers, with a wide range of species to spot, including pelicans, black swans, and ibises, among others. The island's wetlands, mangroves, and salt marshes provide a habitat for both migratory and resident birds, making it a must-visit destination for bird lovers.
All Your Questions About Churchill Island Answered
What is Churchill Island?
Churchill Island is a small island located in Western Port Bay, Victoria, Australia. It is a popular tourist destination that offers visitors a glimpse into the region's agricultural and cultural heritage.
Is Churchill Island open to the public now?
Churchill Island is open to the public every day of the year except for Christmas Day (December 25th). The island is generally open from 10 am to 4.30 pm, with some variations in opening hours during certain times of the year.
Do I need tickets to enter Churchill Island?
Yes, visitors to Churchill Island need to purchase a ticket to enter. The ticket can be purchased online or at the island's entrance, and it includes access to all of the island's attractions and activities.
Where can I buy tickets for Churchill Island?
Tickets for Churchill Island can be purchased online on the official website or at the island's entrance. It is recommended to purchase tickets in advance to avoid any potential lines at the entrance.
How much does it cost to visit Churchill Island?
The cost of visiting Churchill Island varies depending on the time of year and the visitor's age. The general admission cost for adults is AUD 12.50, while children between the ages of 4 and 15 are charged AUD 6.00. Family and concession tickets are also available. It's best to check the official website for up-to-date pricing information.
Why is Churchill Island famous?
Churchill Island is famous for its historic farm, which dates back to the 1800s and provides a glimpse into the early European settlement of the area. It is also known for its natural beauty, including wetlands, mangroves, and a range of native plants and wildlife.
Why should I visit Churchill Island?
You should visit Churchill Island to experience Victoria's rural and cultural heritage, explore the historic working farm, and learn about the island's natural environment. It's also a great place to relax, enjoy nature, and connect with local history.
Is Churchill Island worth visiting?
Churchill Island is definitely worth a visit, as it offers a unique insight into the history and culture of the area. It is home to the historic Churchill Island Heritage Farm, a Koala Conservation Reserve, and the popular Penguin Parade, all of which make for an enjoyable and educational experience.
Where is Churchill Island located?
Churchill Island is located in Western Port, Victoria, Australia.
How much time do you need at Churchill Island?
Churchill Island can be enjoyed in as little as an hour, but it is recommended to allow for at least 2 hours to explore the island and take part in the activities on offer. Many people opt to spend a full day, or even a weekend, to fully experience everything the island has to offer.
Is the Churchill Island wheelchair friendly?
Yes, Churchill Island is wheelchair friendly, with accessible parking and toilet facilities, as well as wheelchair access to the General Viewing, Penguin Plus, and Underground Viewing areas. Additionally, there are pram and wheelchair parking stations available at all farming activity stations.
How big is Churchill Island?
It is a 50.7-hectare (125.3-acre) island located near Phillip Island.