Things to do in Phillip Island
Contents
Situated just 78 miles south of Melbourne, Phillip Island is one of Australia's most gorgeous tourist attractions. This natural paradise is home to a range of unique species such as penguins, koalas, and fur seals. With idyllic beaches and fascinating wildlife at every turn, there's no shortage of things to do in Phillip Island. You can also hop aboard one of the coastal cruise boats and go seal-spotting near the southwestern coast. If you are looking for an exquisite weekend getaway that is perfect for the entire family, look no farther than Phillip Island!
Phillip Island Nature Parks
Owing to the rich biodiversity of the area, it is no surprise that many activities on Phillip Island are closely intertwined with the local wildlife. Here are the Phillip Island Nature Parks that are a must-visit: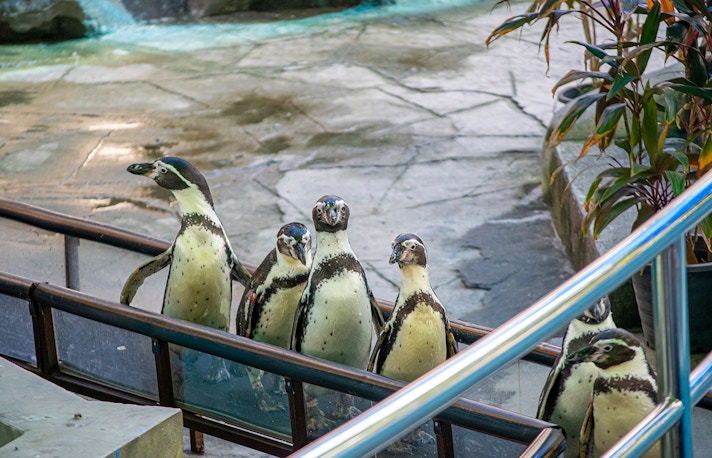 Penguin Parade:
The adorable penguins of Phillip Island follow a rather consistent daily routine. They head out to find food during the day and march back to their nests at sunset. Watching these flightless birds waddle back to their homes at twilight is an extraordinarily beautiful sight. The Phillip Island Nature Park has been rated one of the top eco-tourism destinations in the world. You can see the marching penguins from a special viewing platform near the beach.
With penguins arriving daily at sunset, Phillip Island Visitor Center currently opens daily at 5 PM. It is recommended that guests reach the attraction at least 1 hour prior to the penguin arrival time. Please check the timings on the penguin calendar for details regarding the penguin arrival time during the month of your visit.
Phillip Island Penguin Parade Tickets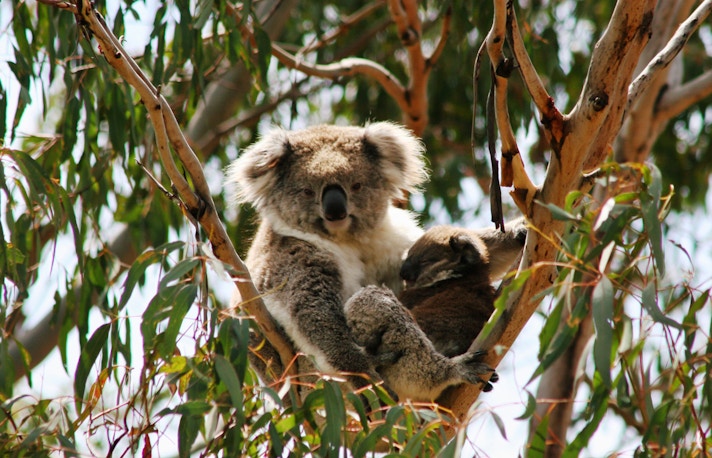 Koala Conservation Reserve
Regarded as one of Australia's most iconic marsupials, the native Koalas attract thousands of tourists to the continent each year. The Koala Conservation Reserve on the island gives visitors a chance to watch the protected koalas roam about in eucalyptus groves. The interlinked treetop boardwalks can get you up close and personal with these amazing creatures. The reserve is open from 10 AM to 4:30 PM, with the last entry at 4 PM.
Phillip Island Nature Parks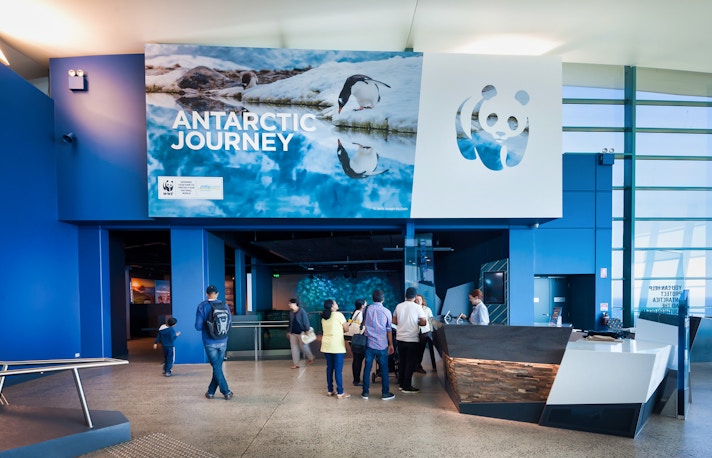 Antarctic Journey
Antarctic Journey takes visitors on an interactive virtual tour of Antarctica and its surrounding oceans. Witness the fascinating lives of the creatures that inhabit this cold and harsh terrain. The 'Antarctic Chill Zone' allows you to compare the thermal image of your body with that of an Emperor penguin. Antarctic Journey is a fabulous educational experience for kids as well. The centre is open from 10 am to 4:30 pm on weekends, and 10 am to 6 pm on weekends.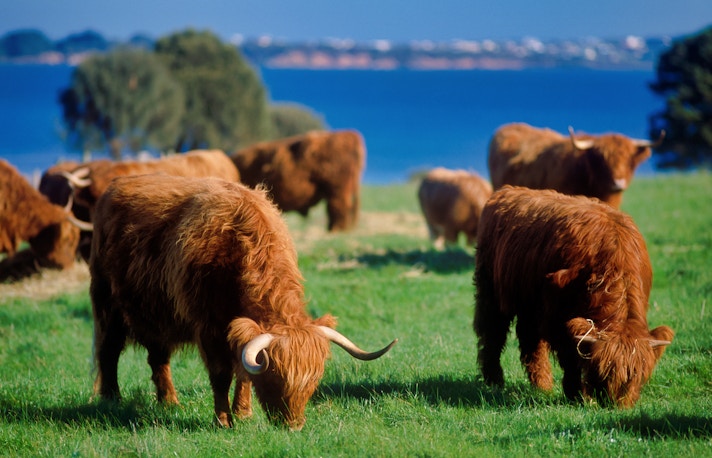 Churchill Island
Churchill Island takes you back to an era of horse-drawn carts and traditional farmhouses. This picturesque paradise offers unparalleled sights of the ocean and the beach alongside old cottages and lawns. As a British settlement during the Victorian age, the island is connected to Phillip Island via a bridge. The 57-acre island consists of wetlands, gardens adjoining quaint rural homes, and Moonah tree groves. The island market is an excellent place to shop for fresh vegetables, fruit, and cheese. Churchill Island is open on week days from 10 am to 4:30 pm, with the last entry at 4 pm. On weekends it is open from 9 am to 4:30 pm, with the last entry at 4 pm.
Phillip Island Attractions
Be it relaxing cruises, quirky experiences, or even something as enchanting as a chocolate factory, Phillip Island has many attractions that are suited to the family. Here are a few attractions that you should definitely consider visiting: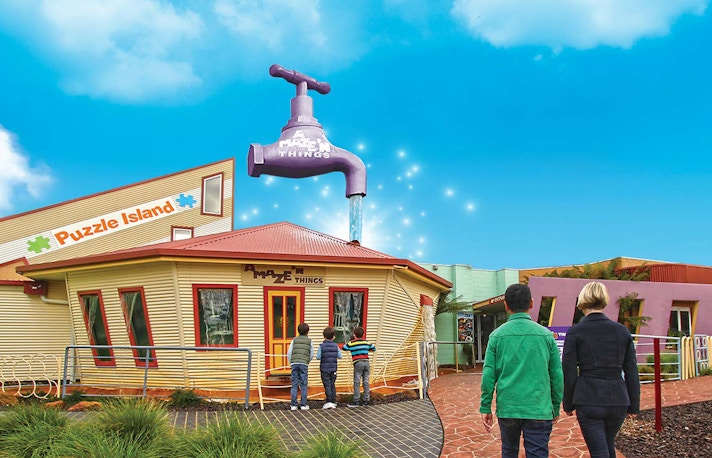 A Maze'N Things
A theme park that abounds in a host of exciting attractions including illusions, puzzles, displays of magic, and adventure sports, A Maze'N Things is amongst Phillip Island's top attractions. On your visit to 'Magic Manor' inside the theme park, you will find time machines, floating chandeliers, and rooms that disappear unexpectedly. If you are looking for an adrenaline rush, the 10-meter high rope course at the Sky Trail is worth exploring. After a long day of exhausting and fun activities, Puzzle Cafe is the best place to catch a refreshing milkshake, coffee, or snacks. The theme park is open from 10 AM to 5 PM on all days of the week.
A Maze'N Things tickets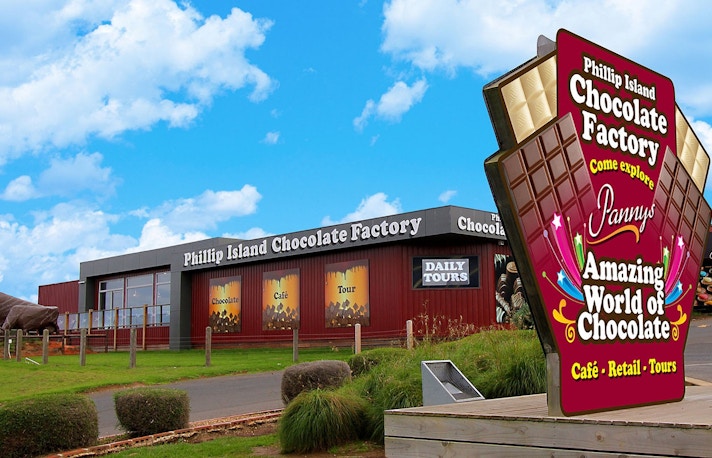 Chocolate Factory
The Chocolate Factory is a paradise of epic proportions for those with a sweet tooth. Sample a range of delightful sugary treats as you stroll through this massive complex dedicated to chocolate. You even have the option to make your very own type of chocolate! Treat yourself to Panny's legendary hand-made Belgian chocolate and learn the secrets behind the production process of your favourite snack. The chocolate factory is open from 10 AM to 5 PM on all days of the week, with the last entry at 4 PM.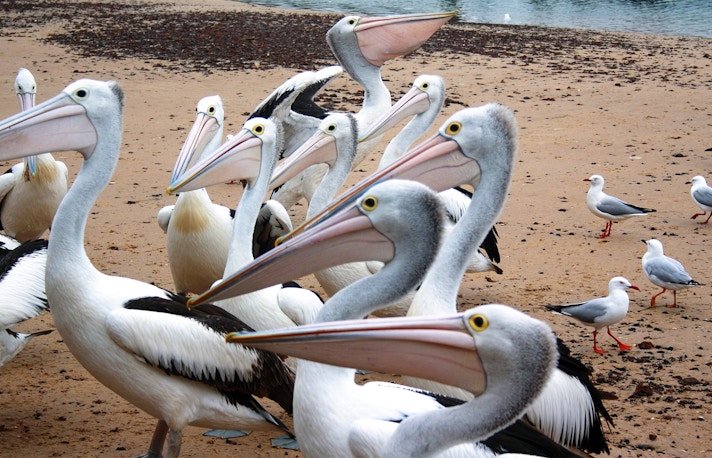 Cadillac Canyon at San Remo
Situated on the far side of Bore Beach, Cadillac Canyon is frequently rated one of the best photography spots in Phillip Island. This basalt reef is beset with deep gorges and canyons that have been shaped by the tide over millennia. Watching the water fill the canyon before receding is a truly mesmerizing experience. Besides Cadillac Canyon, the seaside town of San Remo has several other tourist sites as well. You can find great local cuisine at the pubs and cafes in town. San Remo pier is a hotspot for pelicans, making it an exquisite attraction for bird watchers and animal lovers.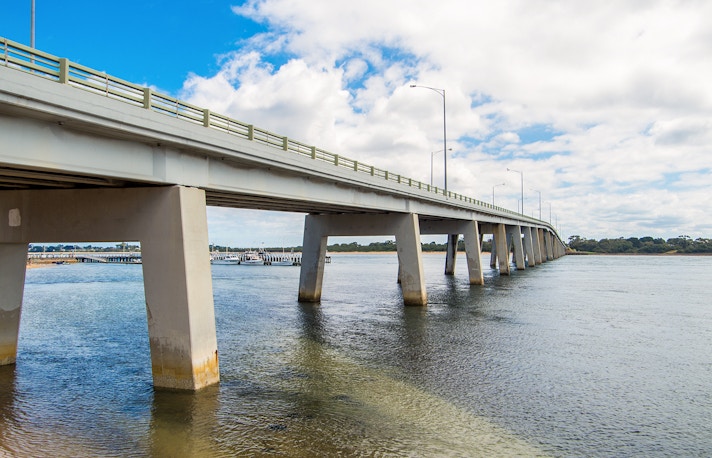 Phillip Island Bridge
Phillip Island is linked to the Australian mainland by a single bridge known as the Phillip Island Bride, also known as the San Remo Bridge. The opening of the bridge in 1971 marked an important positive shift in the island's accessibility and popularity. You can catch breathtaking views and photographs of San Remo, rocky seaside cliffs, and coastal settlements from the bridge. Pelican-spotting and fishing are particularly popular pastimes here. The bridge remains open throughout the day.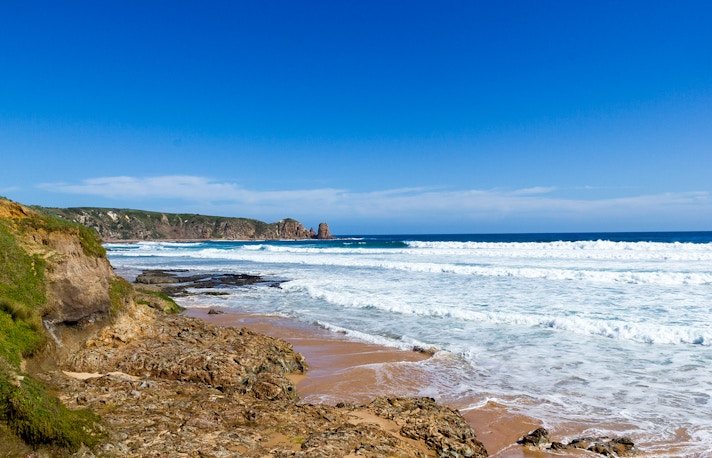 Cape Woolamai
With diverse wildlife and stunning beaches, Cape Woolamai is the crown jewel of Phillip Island. Treading on the pristine golden sand of Woolamai's surf beach is an unforgettable joy. If you do not intend to spend too much time surfing, you should consider going on the beautiful coastal walking trails of the Cape Woolamai Circuit. These include the 4 km-long Pinnacles Walk, Old Granite Quarry Walk, and Cape Woolamai Beacon Walk. The trails are compact and do not require any prior trekking experience.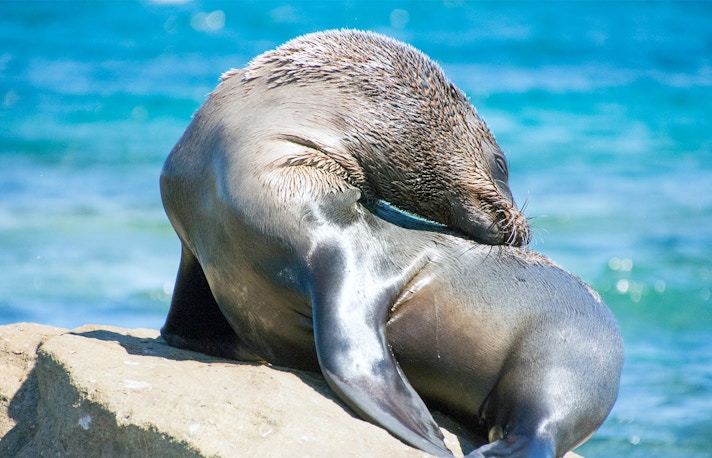 Wildlife Coast Cruises
Phillip Island boasts several enthralling cruises including the Seal Watching Cruise, Twilight Cruise, and Cape Woolamai Cruise. The flagships Brianna Lee and Kasey Lee are large catamarans operated by an experienced and welcoming onboard crew. Besides a licensed bar and complimentary appetizers, the Twilight Cruise offers a romantic sunset experience. If you are a wildlife enthusiast, the Seal Watching Cruise and the seasonal Whale Cruise are enjoyable tours.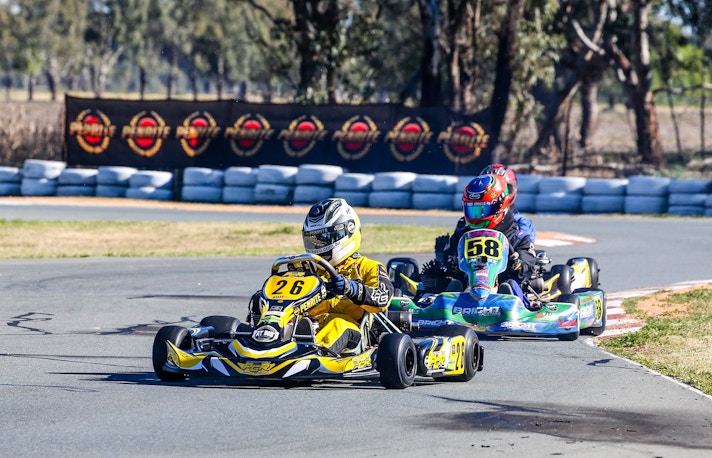 Phillip Island Grand Prix Circuit Visitor Centre and Go-Karts
This 4.45 km circuit offers a classic Go Karting experience that overlooks the picturesque Bass Straight. You can pick either the Tandem karts or the individual lap experience. For Grand Prix enthusiasts, the guided circuit tour allows visitors to set foot in the race control centre, media centre, and even the winner's podium! Challenge your friends to a race at one of the race simulators or on the four-lane GP slot track. The visitor centre here is open from 9:30 AM to 5:30 PM on weekdays. On weekends, the centre is open from 9 AM to 6 PM.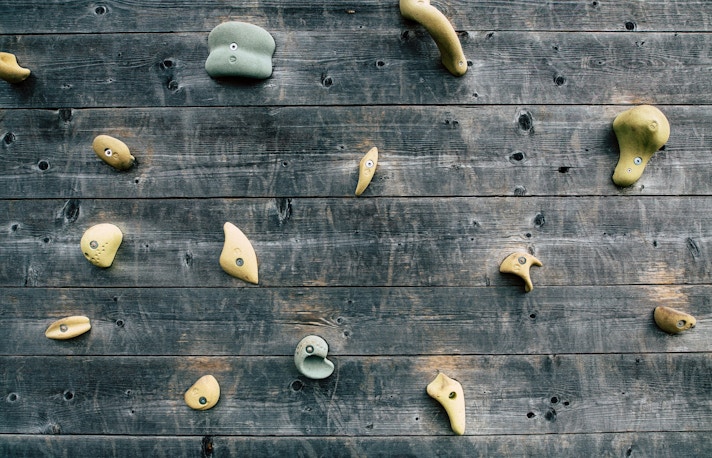 Clip 'n Climb
Although Phillip Island is best known for its exciting outdoor attractions, Clip 'n Climb is an equally amazing indoor climbing space. The interactive Game Wall is the prime highlight at Clip 'n Climb. Using cutting-edge augmented reality, this wall is geared to make rock climbing a fun, safe, and unique experience for the whole family. You are free to choose a climbing route that suits your skill level and body type. Clip 'n Climb opens at 10 AM from Monday to Sunday during Australia's school holidays. During the school term, the attraction opens at 10 AM from Friday to Sunday. No climbs will be allowed after 4 PM.
Plan Your Visit To Phillip Island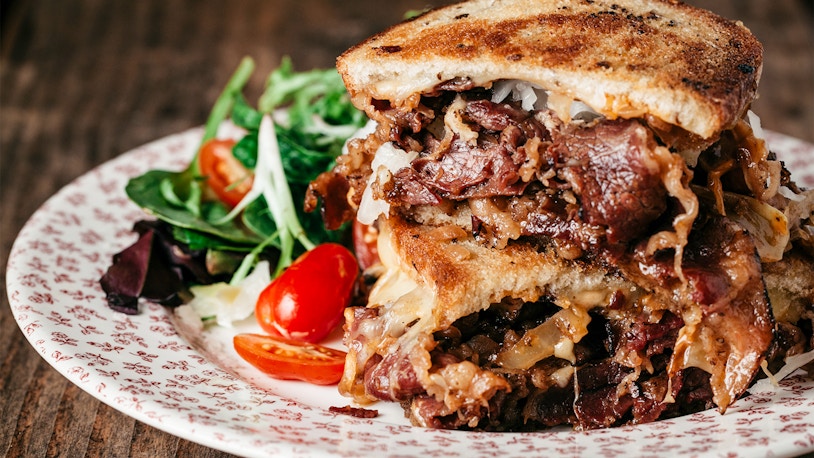 Shearwater Restaurant: The restaurant is on the premises of the Penguin parade. Choose from an a-la-carte menu or from the grab-and-go options from the cafe. Dishes on the menu are prepared using produce sourced from local suppliers.
Cheeky Goose Cafe: Experience the Phillip Island restaurant culture at Cheeky Goose Cafe. The family cafe uses fresh local produce and Modern Australian techniques to cover everyone's taste sensations. Eat, drink, indulge and get cheeky!
G'Day Tiger: A new cafe just a few seconds away from the beach, you can taste some great coffee and sensational sandwiches at G'Day Tiger. Must try is the Reuben sandwich.
The Waterboy Cafe: With a view overlooking Westernport Bay, this cafe is a fine place for breakfast and lunch. The ambiance is modern and welcoming here. Must try at the Waterboy Cafe is the pancakes! It can take time but is worth the wait!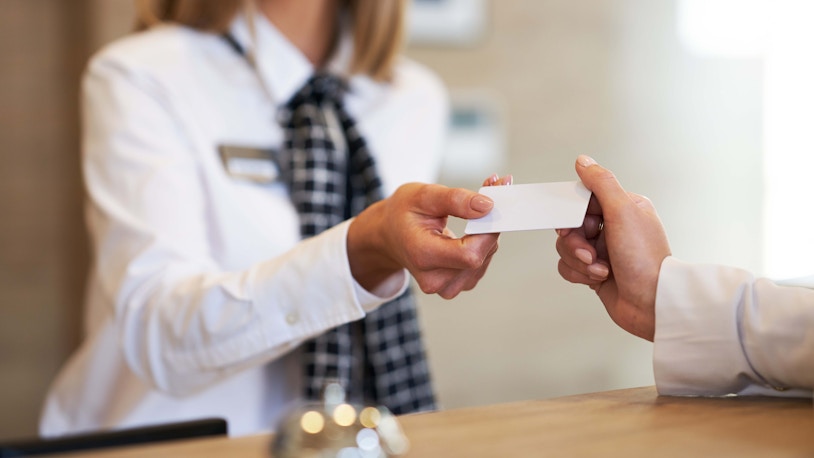 Visitors have a lot of Phillip Island accommodation options to choose from. Depending on your budget, here are a few Phillip Island accommodations to consider for your trip to this island.
Budget-Friendly Hotels: The Island Accommodation, Arthur Phillip Motor Inn, and Golden Chain Quays Motel
Mid-Range Hotels: Glen Isla House, Ramada Resort by Wyndham Phillip Island, and Hilltop Apartments Phillip Island
Luxury Hotels: Silver Waters Bed & Breakfast, Swan Lake Guest House, and The Waves Apartment
Things to do in Phillip Island: FAQs
What are the best things to do in Phillip Island for kids?
The Chocolate Factory on Phillip Island is a top attraction for kids.
What are the best things to do in Phillip Island for families?
Watching the Penguin Parade or visiting the Koala Conservation Center can be a fun and insightful experience for the entire family.
What are the best things to do in Phillip Island for couples?
Going on Wildlife Coast Cruises or exploring Churchill Island are great ways for couples to spend time on Phillip Island.
What are the cheapest things to do in Phillip Island?
A Maze N' Things and the Chocolate Factory have inexpensive activities and attractions that are still quite enjoyable for kids.
What are some Phillip Island attractions that are a must-see?
Cape Woolamai, Antarctic Journey, and the Penguin Parade are must-see attractions at Phillip Island.